Wings people are with strong sense of community engagement and love to involve ourselves in various community services.
Society Awareness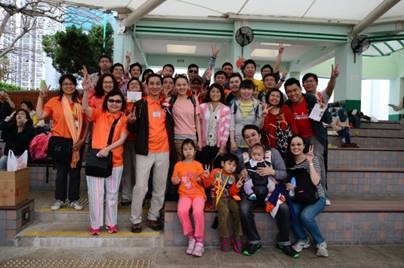 Knowing the value of social integration, Wings worked with the non-profit organization, Pau Kwong Wun Charitable Foundation, on annual fundraising charity walk and a workplace training programme
If you are a children cancer survivor who would like to step forward in your career, please contact This email address is being protected from spambots. You need JavaScript enabled to view it.. "Master My future" for the enhancement of childhood cancer survivors' competitiveness in their future career. Wings offer an Internship opportunity to adolescents who survive from childhood cancer.
Fundraising
Besides giving corporate donations regularly to charities and non-profit making organizations, our staff is also encouraged to make donations in fundraising activities, such as Nepal Earthquake Relief Fundraising 2015, charity walk by Sower Action, WASH programme by Unicef, Qinghai China Earthquake Relief Fundraising 2010.
Sample Products Donation
Sample products are usually donated to various charities and foundations for fundraising purposes, e.g. Hong Kong Sheng Kung Hui, Charitas Hong Kong and also participate in the Shatin Junior School Fair each year to raise funds through the sales of our samples.
Voluntary Activities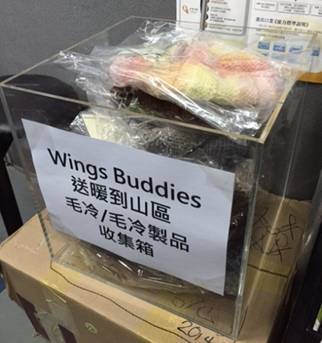 A Wings Voluntary Group is designated for voluntary activities, such as charity walkathon and disaster relief fundraising activities. To encourage more staff to be a volunteer for community activities, those who have high involvement receive awards and are recognized through open commendation.