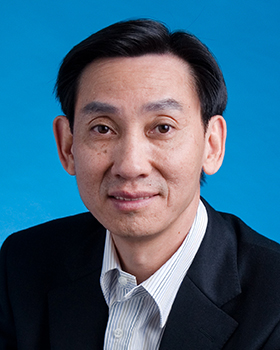 Mr. Benson Pau
Founder and Managing Director
"We strongly believe that the relationship with our stakeholders is not a 'zero-sum game'. In fact, our fair and long-term 'win-win-win' partnership philosophy has been an intrinsic element of our company from the first day we started our business."

Wings had developed a strong alliance with customers, suppliers and employees in the past decades.

From time to time, Benson keeps focus in developing a more sustainable strategy for Wings and the affiliated companies.

Benson keeps committed to the development of the industry and makes contribution to the society, like his initiation of the 'Hong Kong Smart Gift Design Award' by the Hong Kong Exporters' Association which aims to encourage the transformation of the industry to build up competitive advantage by creating more original product designs and brands.

Under the Import & Export Industry Training Advisory Committee, Benson continuous supports the development and promotes the Qualifications Framework to encourage industry practitioners pursuing continuing education and lifelong learning.

Besides business, Benson also devoted himself in supporting voluntary childhood cancer work. Benson and Ammy established Pau Kwong Wun Charitable Foundation in 1998, a Hong Kong registered non-profit charitable organization, serving childhood cancer families in Hong Kong and China. Benson also actively delegates his time to worldwide childhood cancer network, the Childhood Cancer International.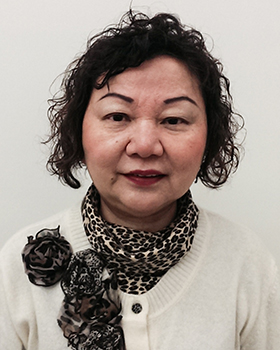 Mrs. Ammy Pau
Co-founder
"It might sound silly that a SME can make a real impact to the environment. But yes, I do believe we should take part in protecting the environment even though this seems not to be a popular topic in our industry. In the first place, there were no role models which Wings could follow in the industry when we educated our staff to reduce waste in the late 90's. Now, environmental conservation means more than just reducing waste to Wings and this mindset is being implanted into people's heart." As the co-founder of Wings, Ammy involved in the toy business development at the early stage and now she's mainly in charge of the company environmental friendliness advocacy. Ammy has established the Pau Kwong Wun Charitable Foundation in 1998 with Benson as bereaved parents, aiming to raise Childhood Cancer awareness and support the relative families. Ammy looks forward that Wings can be a role model in executing corporate social responsibility in the industry.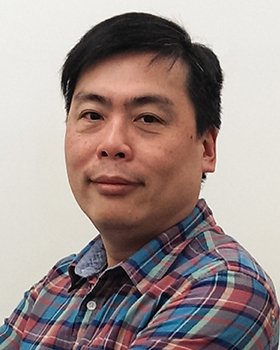 Mr. Winson Au-Yeung
Head of Business (Trade & OEM)
"Tough time never last, but tough man do" Winson joined Wings since 1999, his career path switched from operation to be a frontline team leader who involved widely in the Open, ODM & OBM businesses. Winson steered Wings prevailed over loads of business challenges under his fast-paced tactical decisions. Respected as motivational and strong work ethic manager, Winson is now managing the Business Units of trade and OEM team, using his extensive experiences in operation and business units to boost up the service and quality level.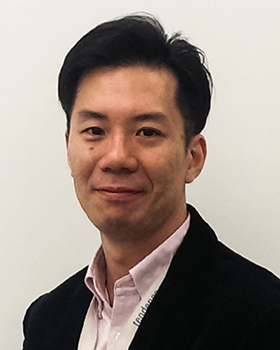 Mr. Raphael Ng
Head of Business (OBM & ODM)
"It is not a coincident for a company to stay in leading position in an industry for more than 20 years. The culture as a learning organization impressed me and drove me to face and overcome challenges in my work life. We may not be the best ODM and OBM supplier yet but I am confident that we are building a winning team to create products/brand that people will benefit and remember in the future."

Raphael is currently managing the business, brand and product development of the OBM and ODM business. Throughout his time in Wings, Raphael has led the OBM team to go through and overcome different perplexities and developed PO: from a new market entrant in the gift industry to a recognized brand with products distributed to over 20 worldwide countries nowadays.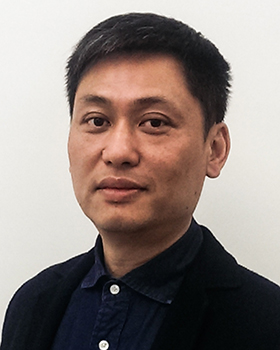 Mr. Ernest Wong
Head of Operations
"Witnessed with the transformation of Wings from a trading firm to a service-oriented product development partner with our clients, we noticed positive changes happening every day, and we still have a long way to go in becoming a role model of the industry. I am proud to work with my team mates to make a better company now and future together." Ernest first joined Wings in the Marketing & Sales Department, in which he has built up experiences in marketing and business development. Ernest integrating his business knowledge into corporate operations for strategic planning and now Ernest is overseeing all supporting functions and corporate development of the company to boost corporate competencies for more sustainable growth.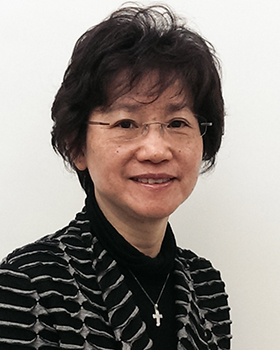 Ms. Agnes Pau
Treasurer
"With recent decade economic ups & downs, we have rolled up our sleeves to overcome all challenges by our spirit: Unity and Vision. For years, our management applied innovative thoughts and fairness principle to keep us moving from all market changes and obstacles. We shall continue to pass this spirit to our staff and gear them up for all unforeseeable challenges ahead."

Expecting new challenges of the Finance department in Wings business expansion, Agnes determined to enhance the competitive advantages with novel financial solutions to embrace new opportunities.