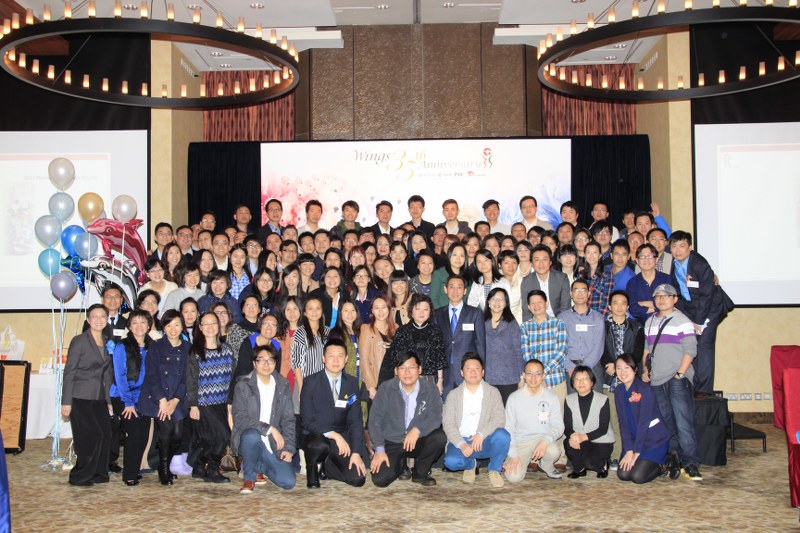 Over 120 staff and guests shared a joyful night celebrating Wings 35 Anniversary with a theme of Blue Ocean.
Date: 13th Mar, 2015
Where: Hyatt Hotel, Kowloon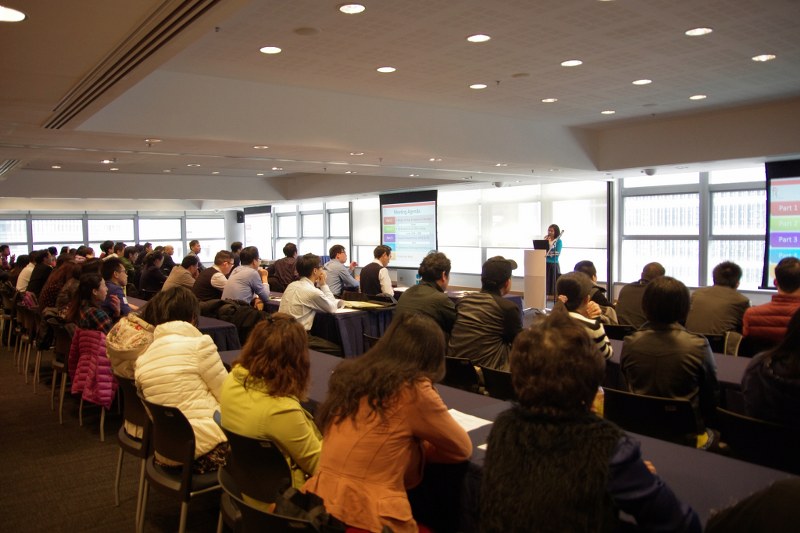 We had over 120 staff from Shenzhen and Hong Kong joining our VMV Meeting to understand the Past, Present and Future of Wings Trading Company. 

Date: 13th Mar, 2015
Where: Science Park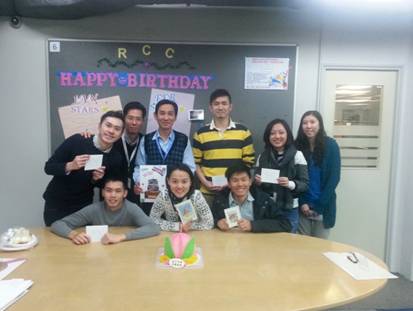 How can we miss the birthday celebration with our staff? Every 2 months, we will order cakes and celebrate with our birthday staff . This time we are celebrating Jan – Feb birthday staff. Happy Birthday to You!!!
Date : 12th Jan, 2015
Where : Wings Office, Hong Kong
It's the time for us to celebrate Christmas together! We enjoyed a full buffet lunch with a lot of fast-paced games. Guess what games they were playing?
Date: 24th Dec, 2014
Where: Wings Office Hong Kong
This year, Wings is awarded with the Certificate of Merit in all 3 categories:
•Community Engagement Award
•People Caring Award
•Green Achievement Award
These awards will motivate us to contribute more to our community and show more care to Wings' people.
Date: 28th Nov, 2014
Where: Hong Kong Conversation and Exhibition Centre
Wings buddies left urban area for one day and went to Tin ShuiWai in Staff picnic this year. With graceful sceneries, autumn breeze and laughter , we spent a relaxed afternoon and enjoyed barbeque there.
Date:22nd Nov, 2014
Where: Tin ShuiWai, Hong Kong
The winter in mountain region of northern Thailand is freezing. The poor children there will have difficulties to survive under severe cold. In Oct, we co-worked with Hong Kong Sheng Kung Hui to organize 3 tutorials for Wings Buddies to learn making beanies. The finished beanies with our warm & love have been sent to Thailand Children in mid Nov by The Girls' Brigade Hong Kong.

Date: Oct 2014
Where: Wings Hong Kong office
Beach is one of the most valuable natural habitats & popular scenic spots in Hong Kong. However, the increasing popularity brings with increasing amount of trashes there. This greatly threatens the environment & our earth. In late Sept, Wings buddies went to Silverstrand Beach, tried our best to save our earth by collecting the trashes there. Unity is strength , We can make a difference!

Date: 27th Sep, 2014
Where: Silverstrand Beach, Sai Kung
In the Mid-Autumn Festival Party this year, we shared the joy by gathering all Wings Buddies to enjoy mooncakes, fruits & snacks. Also by a game that tested for the tacit understanding of staff with their teammates. It was not easy to pass the lantern with restrictions of time, material & other rules, it was all about how the team members can communicate & collaborate with each other. We all had fun with joyful decorations, tasty food & excitement.

Date: 8th Sep, 2014
Where: Wings Hong Kong Office
Work-life balance of staff is one of what we are striving for. After a day of work, our staff formed 3 teams and spent a night having fun in cross-term bowling competition

Date: 18th Jul, 2014
Where: Ho Man Tin, Hong Kong
Instead of sales performance, we are more emphasized on development of Wings buddies. In 2014, we focused on Team communication. An exciting day with intensive team building activities allowed wings buddies to understand their teammates more and enhance team recognition.

Date: 12th Jul, 2014
Where: Tuen Mun, Hong Kong
Wings strong minds in Hong Kong and mainland China who deliver diversified business gathered again with a theme of Colorful Night

Date: 8th Mar, 2014
Where: Shenzhen